Ham and pineapple fried rice
During the busy work week, it's easy to get caught in a cooking rut. If your meals havepx become monotonous, consider making this ham and pineapple rice dish.
Far from dull, the fresh flavors of sweet pineapple and spicy jalapeño are combined to make one incredibly exciting dinner. To entice your family with this recipe, read more.
Ingredients:
1 fresh pineapple, peeled, packed in juice
1 Tbsp. olive oil
1 14.8-oz. pouch cooked long grain rice
12 oz. Morrison Buffet Smoked Ham, coarsely chopped
1 cup chopped or sliced sweet peppers
1 jalapeño pepper, sliced
1/2 15-oz. can black beans, rinsed and drained (3/4 cup)
Directions:
Remove pineapple from container, reserving juice. Cut pineapple in 3/4-inch slices; discard core if present.
Heat oil in 12-inch skillet over medium-high heat; add pineapple slices. Cook 3 to 4 minutes or until beginning to brown. Divide pineapple among four plates.
Meanwhile, prepare rice according to package directions.
Add ham and peppers to skillet; cook 3 minutes, stirring occasionally. Add beans and rice.
Cook, stirring occasionally, 3 minutes or until heated through. Stir in reserved pineapple juice. Serve rice on top of pineapple with lime wedges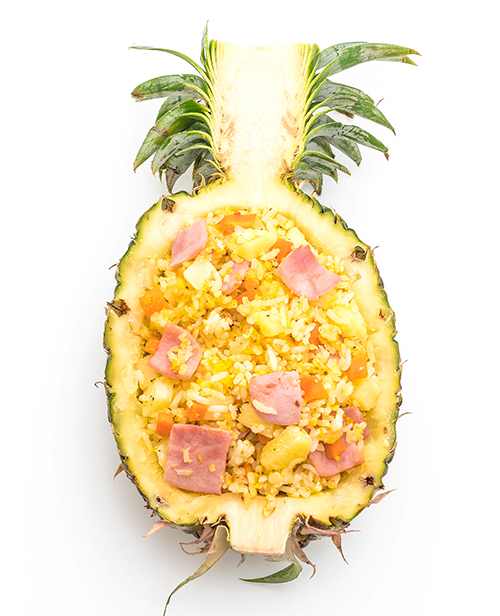 location
738 NW 72 ST.
Miami, FL 33150
Open Hours
M-F: 9am – 5pm